(Update 6/20/2020)
Good evening, FBCL Family & Friends! Happy Father's Day weekend to you!

We so miss gathering together on campus, & I'm beginning to feel like this little kid the longer I have to wait until I get to see you all in person on a Sunday morning, lol! :)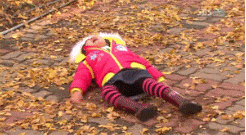 But we are getting closer, I promise! The Leadership Team is diligently working through all the necessary details to get us back in the building as quickly & safely as possible. However, as I mentioned last week, we want your thoughts on reopening the building. Below is a link to our "Reopening the Building" survey. Would you please take 5-7 minutes & answer this survey? (Teens, please share your opinions with us as well! This isn't "just" for your parents!) *Please answer one survey per person if possible.

Reopening the Building Survey link: https://forms.gle/fLhY9T5fbHnSzHyZ9


SUNDAY, JUNE 21 - Worship Online with Us!
We hope you can join us online this Sunday at either 9:30 or 11:05 AM (or anytime after that watching the replays on our website, YouTube channel or Facebook page!). Attached is Pastor Walt's sermon listening guide that you can print out & use to follow along during the message on Sunday.

ACCESSING ONLINE SERVICES & SUNDAY SCHOOL CLASSES
You can watch the worship services online a few different ways on Sunday mornings (service times: 9:30 & 11:05 AM):
**You can also go to our website (fbclakewood.org) & click on the banner on the home page to go directly to the streaming feed on Sunday mornings.

Recorded Sunday school classes are available each week for adults, teens, children, & preschoolers on our website: http://fbclakewood.org/online-worship/


CONGRATULATIONS, CLASS OF 2020!
Last Sunday, we recognized all of our 2020 graduates during our online services. Again, we want to congratulate the Class of 2020 for all of your hard work. We know it's been an odd ending to this part of the journey, but the adventure isn't over. We are praying for all of you as some of you continue on with your education, & others are jumping into new career paths & job roles. We're proud of you! (If you missed the grad recognition video, you can find it on our YouTube channel & in the worship service videos from June 14.)


PROPERTY/GROUNDS UPDATE
If you've driven by the church building in the last couple days, you probably noticed the driveways have been blocked off. That's because the parking lot has been resealed & striped this week! Woohoo! A huge thank you to the team at Asher's Asphalt for their work. It looks good!


See you online on Sunday! If you happen to be able to use the chat features in the online service, be sure to say hi! I'll be there! :) "Air-hugs"!

Blessings,
Sara Sacapanio, on behalf of the FBCL Staff & Leadership Team
---
(Update as of May 29, 2020)
Hey FBCL Family & Friends!

It is really hard to believe it's already the last week of May! We love you & miss physically gathering together for worship & Bible study. We are so grateful for the ability to stay connected digitally, as well as through phone calls, text messages, porch drive-by visits, parking lot visits, etc! However, we have been keenly reminded that the "Church" is not a building! The Church is the people of God. So as Pastor Walt has encouraged us in his sermons, we continue to encourage you to be the Church right where you are today & exalt Jesus Christ as Lord in all that you do & say.


COVID-19-RELATED CHURCH UPDATE
We know there's a lot of chatter all over our Washington state newsfeeds about the updated guidelines for "houses of worship" when their counties are approved & move into Phase 2 of the state's re-opening plan. We also know it can sometimes get a little confusing to know what is happening next when listening to the press conferences or reading the official press releases from the state.

Please know that no matter what guidelines & updates come about, as soon as we know what the "next step" for FBC Lakewood is, we will let you know! At this time (May 29, 2020), our church is still meeting ONLINE ONLY for worship & Bible study. We are not meeting in the building yet. Again, we will let you know once we have the "Next Steps" plan ready to share! (This 2-paragraph synopsis is a part of the full statement update available here.)


LISTENING GUIDE FOR SUNDAY'S MESSAGE - MAY 31
Click the link above for a PDF listening guide to this Sunday's message. You are welcome to print out this listening guide if you desire!


LORD'S SUPPER ANNOUNCEMENT FOR SUNDAY, JUNE 7
Next Sunday, June 7, we are looking forward to participating in the Lord's Supper again as a part of our online worship experience. We hope you will choose to join in with us from home as we celebrate the death & resurrection of our Lord Jesus Christ together!

If you would like to make unleavened bread at home, click here for a recipe!


WEEKEND SERVICE/ACTIVITIES ONLINE

9:30 & 11:05 AM Sunday Worship Services
Join us ONLINE for worship & Bible study! Here's how:
Online church platform: https://fbclakewood.online.church/
FBCL Facebook Page: https://www.facebook.com/fbclakewood/live
FBCL YouTube Channel (click the link to be directed to our YouTube channel, or search "First Baptist Church of Lakewood" in the YouTube search bar)
Online Sunday School/Bible Study
We have pre-recorded Sunday school lessons available for our kids, teens & adults! You can find the links to those recordings right here: http://fbclakewood.org/online-worship/

In addition to the recorded lessons, some of our Bible study groups are holding virtual Sunday school classes. For more information, contact your Sunday school teacher or email Pastor Phil Roy.

Prayer Requests & Needs
If you have any prayer requests or needs, the FBCL Staff & Prayer Ministry would love the opportunity to pray for you & see how the church may be able to assist you during this time. Please click this link to submit prayer requests & needs via email.

GIVING
Tithing is one act of worship & a way we can worship Christ from home while we are not gathering together physically. During this time we still have many financial commitments to honor, including our building & utilities, our ministry partners, as well as caring for our staff. Thank you so much for your faithfulness in giving during this time. Your continued generosity as blown us away over the last few months. There are a few ways you can give during this time:
Give online

through our secure giving platform.
Mail in your tithe/offering to the church office (5400 112th St SW, Lakewood WA 98499).
Drop your tithe/offering off at the church office--feel free to drop it in the locking mailbox at the east end of the building if no one is in the office. The mail is picked up daily.
Use the "bill pay" option through your own bank account if available. (Some banks offer this option to their customers free of charge.)

Thank you for being a part of our church family! We love you all. If you have any questions or comments/concerns, please reach out to us.

Blessings,
Sara Sacapanio, on behalf of the FBCL Office Staff & Leadership Team
---
(Update as of May 21, 2020)
Hey friends!

We know there's a lot of chatter all over our newsfeeds about "houses of worship" being deemed essential. I just wanted to pop in super quick & say that no matter whatever guidelines, etc. come about, please know that as soon as we know what the "next step" for FBC Lakewood is, we will let you know!

Please understand that even when the "green light" is given, it might be a little bit before we would reopen the building to in-person Sunday services. Not because we don't miss you or want to gather together corporately, but because we are prayerfully seeking the Lord's wisdom & direction about HOW to do so in the very best way possible for you, our church family, & our surrounding community.

In addition, this "gentle shove" online for services, Sunday school classes, & Facebook groups has also opened new ministry doors that have been awesome! And as we prepare to come back to in-person services in the future, we also want to continue having something available online...which means making sure we are ready to be doing BOTH things rather than just one.

I say all this to simply ask for your continued prayer for our church leadership as they seek God's wisdom to work through A LOT of necessary questions & make needed decisions.

I also humbly ask for your continued grace & patience. Truly there is NOTHING we would like more than to gather together for corporate worship, & we will...just maybe not as quickly as I would like it to be.

In the meantime while we wait, we will continue to have church services online, Sunday school videos available on the website/YouTube, as well as Zoom Bible study groups on Sundays. (fbclakewood.org/online-worship) And we hope you will continue to participate in them!

It is such a honor that you allow us to be a part of your lives, to pray with you & for you, to encourage you & to call you family. Thank you.

And we will "see" you on Sunday for church online!

Sara Sacapanio
on behalf of FBCL Staff & Leadership Team
---
(Update as of 3/21/2020)
Good evening, FBCL Family & Friends!

Has it only been a week since our typical routines went topsy-turvy, & we did our first online streaming of the Sunday morning worship services? Wow!

In this time filled with unknowns & probably more questions than answers, we encourage you & your family to stay connected in Bible study & worship together as a family & with us--your church family. Tomorrow we will have ONLINE Church together! We hope that you will join us at either 9:30 AM or 11:05 AM for worship & a sermon from Pastor Walt on the topic of what faith looks like.

How can I join the Online Worship Service? You should have 2 ways to join in:
Our online church platform: https://fbclakewood.online.church/
Our church's Facebook page:

https://www.facebook.com/fbclakewood/

Note: There's a lot of folks who are using these similar platforms tomorrow for their church services, so please be patient if we encounter technical difficulties. Our team will be working as quickly as possible to get us back up & running. :) Can't wait to worship ONLINE with you tomorrow!

You can also join us for online Sunday school tomorrow - we're excited to have had some of our Sunday school leaders record the lessons for our kids, teens & adults. You can find the links to those recordings right here: http://fbclakewood.org/online-worship/

"See" you tomorrow! God bless you!
FBCL Office Staff & Leadership Team
---
(Update as of 3/18/2020)
Dear FBCL Family & Friends,
After much prayer and consideration, we have decided to cancel all activities until further notice. This is not something that we have taken lightly as we desire to worship together as a church family. However, we are thankful for the ability to worship & study God's Word together with the use of technology and those who serve in the A/V ministry!
So...what does that actually mean?
We will move our Sunday morning worship times to 100% ONLINE church. We're still working through exact details, but we will be able to worship together at both 9:30 & 11:05 AM just like many of us did last Sunday via the live stream. Please stay posted for how to access that live stream!
Sunday AM Sunday school/Bible study & evening discipleship classes will not meet on campus. We will record a Bible study lesson on a weekly basis & push that out to you digitally. We also will be making pages available for parents for additional resources for family Bible study & devotions.
Watchman Prayer: Watchman prayer normally meets in someone's home or at the church. During this time, we have chosen to designate Sundays at 6 PM for a special time of prayer. *Would you pray from wherever you are every Sunday at 6 PM during this time?
No Tuesday small groups/Bible studies or Bible Study Fellowship (BSF) on campus. Please contact your small group leader with any questions.
No Wednesday night activities: Awana, youth group & adult Bible study are all on hiatus at this time. **SS Teachers & Worship/Arts teams, your directors will contact you with specific info for you.
Remember, just because we're not meeting physically in the same room doesn't mean we can't stay connected. Be a part of church online this coming Sunday at 9:30 & 11:05 AM (access link coming soon). And if you're on Facebook, "like" our FBC Lakewood Facebook page to join in the conversations that will continue to take place all week long digitally!
Your FBCL Office Staff & Leadership Team
---
(Update as of 3/14/2020)
A quick update on how you can participate in Sunday activities on Sunday, March 15:
~ We are holding physical worship service/Bible study at 9:30 AM & 11:05 AM on March 15. We encourage you to ask God for wisdom about whether to physically attend or not. Please know that we 100% support your decision if you choose to stay home & connect with us digitally instead.
~ Worship service live stream on our Facebook page! You can catch either worship service (9:30 AM & 11:05 AM) right there on Facebook tomorrow. *disclaimer: tomorrow we'll be streaming from a cell phone, so if there are any glitches, we thank you in advance for your patience & graciousness! :)
~ We are going to try to video record the service & post it on the website on Sunday afternoon, barring any technical difficulties.
~ The sermon audio will be available on our website's sermon podcast page. Click on the "Sermons" tab to go directly to the recordings.
~ We will also be doing our best to have the message available on CD for those who aren't able to connect in other ways. If that is you, please let us know so we can help you get one.
Whew! This has been a very fluid situation, & we appreciate your prayers, support & willingness to be flexible! As we continue to make necessary decisions, we will do our best to keep updating this page along the way!
(Update as of 3/12/2020)
It is our priority to make First Baptist Church of Lakewood a safe, secure place for you and your family to worship. We realize that the Coronavirus (COVID-19) has become a worldwide concern and is on everyone's minds and that sometimes the reports that we hear can create fear in our hearts. We encourage you to stay anchored in the truth of God's Word so that our fearless faith speaks to those around us.
This Sunday, March 15, we are planning to hold normal Sunday morning activities--including Sunday school and worship services. However, we encourage you to prayerfully determine whether or not you should attend on Sunday. We pray that you will make the necessary wise & prayerful decisions about your family's level of participation during this time.
Staying away from corporate gatherings for the near future doesn't mean you have to take a break from church, Bible study, & worship services! We are actively working on ways that people can participate in the worship service remotely beginning this Sunday, March 15 so that we can stay connected no matter what your physical participation can be. We will be updating this page with the appropriate links that you can follow to view weekend services.
At the worship services on March 15, additional information will be presented to address what "gatherings" will look like going forward during the time frame of the Governor's proclamation. Out of an abundance of caution, we may take additional steps for our gatherings going forward. This information will also be dispersed via additional means of communication—this webpage, email, social media—on Sunday evening. Whether you are in attendance or not, you will always be able to access updated information at any time on this page.
In addition to the safety measures we normally follow on campus, we're taking extra precautions during this time to help keep you and your family safe and healthy:
~ Sanitizing frequently touched surfaces in rooms after services/small group classes, as well as wiping down high-traffic areas like door handles and seating areas throughout the day.
~ Temporarily closing our self-service Sunday morning coffee/snack room. When we feel that it is wise to reopen this area, we will begin serving items in the coffee/snack room on Sunday mornings again.
~ Our team is closely following news from the Centers for Disease Control and Prevention (CDC) about best practices to contain the spread of the coronavirus. We will continue to update our policies and procedures with the latest information and communicate it to you as necessary.
~ We are reviewing all of our communication practices with the congregation and implementing appropriate communication when appropriate—like this webpage and ways for everyone to participate & stay connected remotely.
Of course, we need your help too! Here's what you can do to help:
1. Pray for our community and those directly affected by COVID-19. Pray for the medical professionals who are treating the sick, and those in decision-making positions. Pray that God would protect our community from further spread of the virus.
2. Reflect Christ. In these anxious days, the body of Christ can shine as a light of hope, strength, faith, and peace. We can demonstrate for the world how our faith provides true assurance against worry and fear.
3. Practice recommended personal hygiene:
* Stay at home when you or a family member are sick.
* Wash your hands frequently with soup and water for at least 20 seconds, especially after going to the bathroom, before eating & after blowing your nose, coughing, or sneezing.
* Cover your mouth & nose with your sleeve or a tissue when coughing or sneezing. Be sure to wash your hands immediately aferwards.
* Forgo shaking hands, hugs & high-fives -- instead give a friendly wave & a big smile.
4. If you or someone you know tests positive for COVID-19 (coronavirus) or the flu, please let us know so we can find a way to help, pray for everyone involved, and take any necessary precautions if the person was on our campus. (This information will be kept confidential in accordance with standard privacy practices.)
5. Keep your own heart encouraged by spending time with the Lord in prayer, reading His Word and worshipping Him, daily! Remember, we don't want to walk in fear—rather in faith and wisdom.
6. Begin praying & thinking about ways you can be of assistance to your neighbors, as well as our church family during this time. You may have an opportunity to talk about eternity & the hope you have in Christ with people in your circle that might not normally be open to this conversation!
If you have any questions or concerns, do not hesitate to contact us. We so appreciate your prayers & commitment to help us, and we thank you in advance for your cheerful cooperation. FBC Lakewood wouldn't be the same without you!
Read our Statement on COVID-19 here (3-11-2020)
"For God has not given us a spirit of fear, but of power and of love and of a sound mind." -2 Timothy 1:7